Centre Events
Each year, we have many fun Kids & Company Family events scheduled simultaneously in all of our centres.  In addition, each Kids & Co location has its own unique events. These could be visiting an exciting venue with our Kids & Co families and friends, a parenting workshop, family fun days or an in-centre drop-in program. Our Kids & Company events are a great opportunity for our families to socialize with one another and get to know our team! 
Upcoming Events
Live Dancing Fiesta Family Event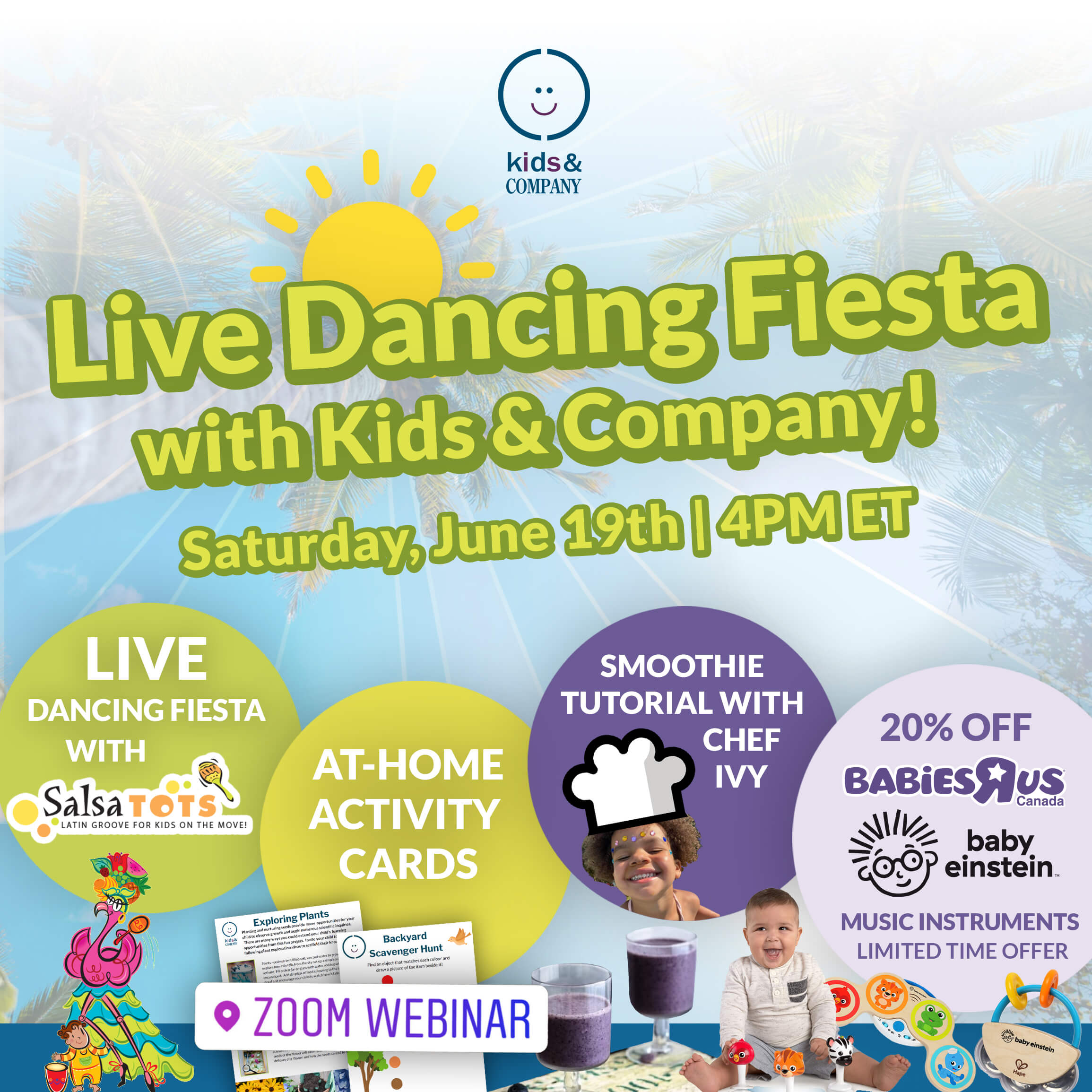 Join us for a special family event on June 19 at 4 pm ET. We are partnering with Salsa Tots for an interactive dance class and following it with a special smoothie tutorial from Chef Ivy (aged 4)!
⭐ 𝐅𝐚𝐦𝐢𝐥𝐢𝐞𝐬 𝐰𝐡𝐨 𝐫𝐞𝐠𝐢𝐬𝐭𝐞𝐫 𝐟𝐨𝐫 𝐨𝐮𝐫 𝐜𝐨𝐦𝐩𝐥𝐢𝐦𝐞𝐧𝐭𝐚𝐫𝐲 𝐞𝐯𝐞𝐧𝐭 𝐰𝐢𝐥𝐥:
1. Have the opportunity to participate in a fun, energetic dance class!
2. Join us for a smoothie tutorial with our youngest chef 
3. Receive at-home activity ideas to create your own instruments
4. Access to a special 20% discount code for select products from Babies R Us